… about gardening sensations
It's been my first time staying four month in a row in our rural cottage amid it's wild and stony garden enjoying the wonders of growing, blooming and fading. Well, I'm sure you gardeners out there all know. But as for me, gardening became a wonderful first sensation.
Aromas, colours, sounds of rain and insects, noisy birds and a frightful paddock, dried out trees and freshly wet soil – it all became intense during the Corona-Crisis and presented me a perfect den away from cities pandemic pressure. I almost forgot about Corona.
Although most of the soil only slowly covers with perrenials and flowers little spots do sparkle in the sun. I love to visit these tiny treasures on early mornings before business bends me to the computer catching glimpses of changes from evenening to morning, almost from hour to hour.
Most of the time I weed pest plants, freeing the beauties of goutweed, bearbinds and dandelions, piling stones, carring ewer after ewer, digging plantholes with a small shovel and my own hands. Some evenings, after work, I'm tired in believing in my imagination. You probably all know once in a while that feeling. Do you?
I sometimes forget to believe in the beauty I have in mind when I buy the flowers. But they look at me, yelling: "Trust us." And then the sensation comes back.
The Monarda Hybrid I bought two years ago is finally exploding. The Veronica Spicata "Christa" which I planted the same year showed the first time ever beautiful darkblue panicles with the Agastache Rugosa "Blue Fortune" adding the summerly coloursceme. Our Clematis went straight to heaven. And the Rosa "Noatraum" is enlightning the most dried out slope in the garden.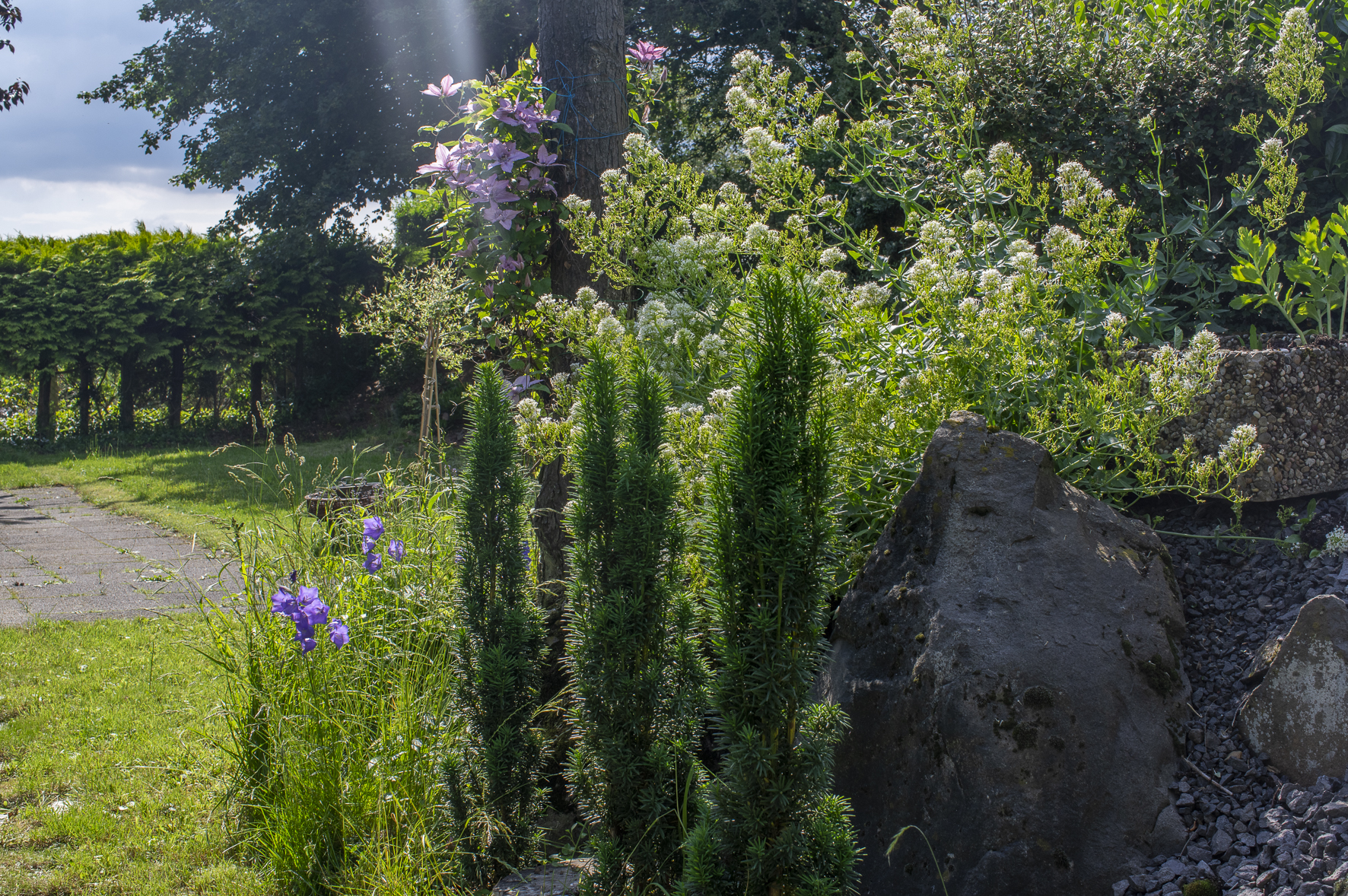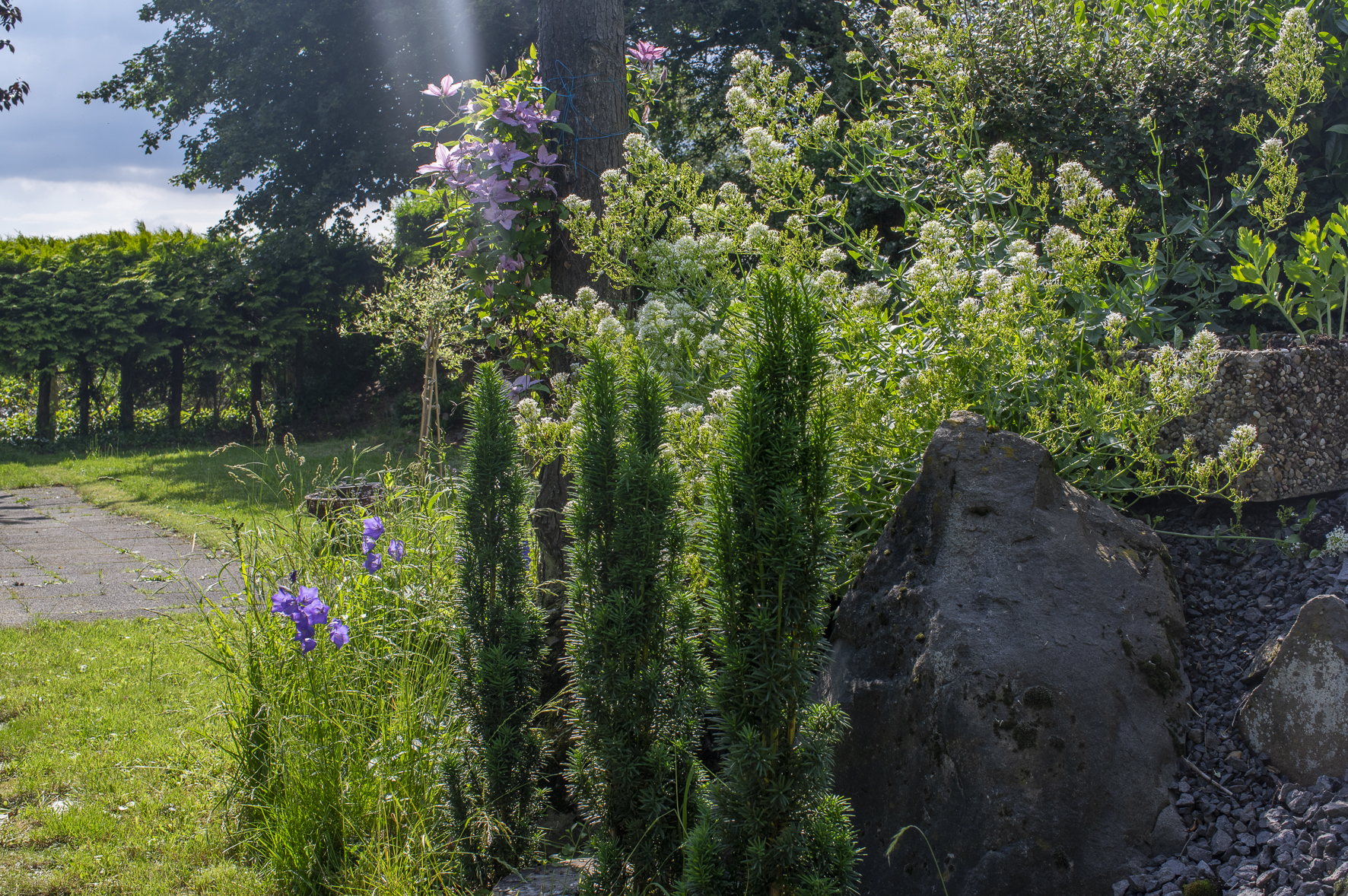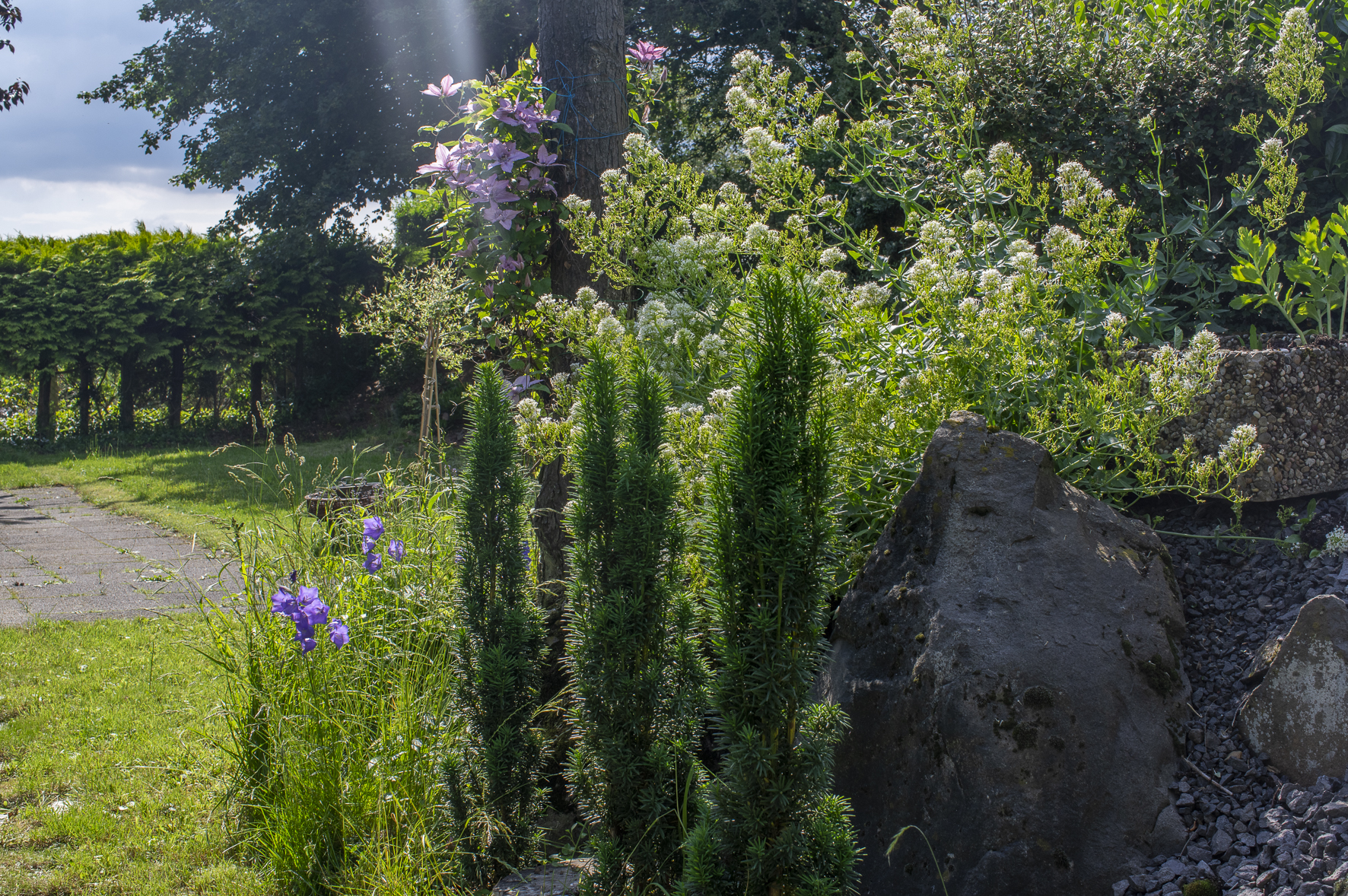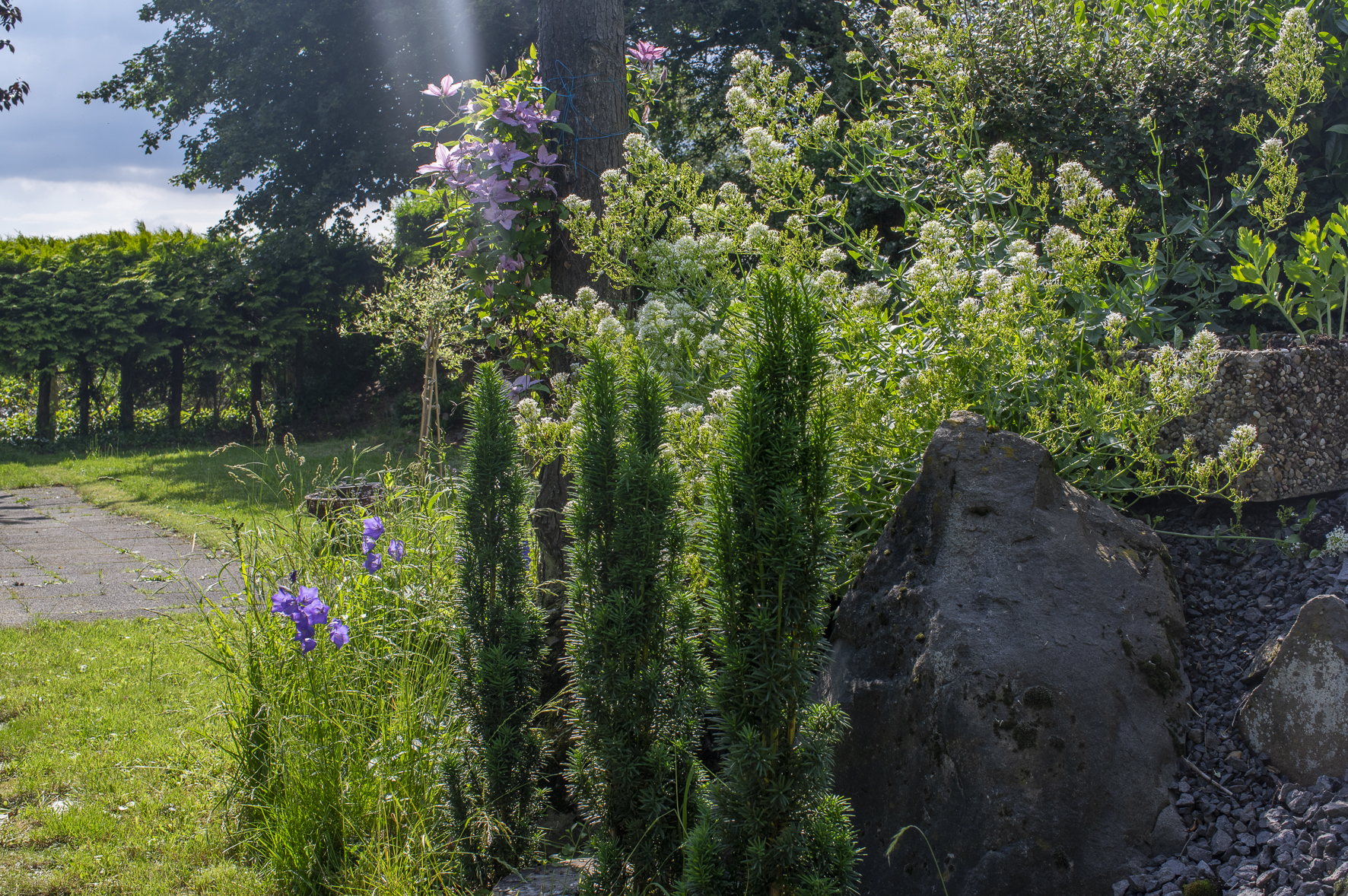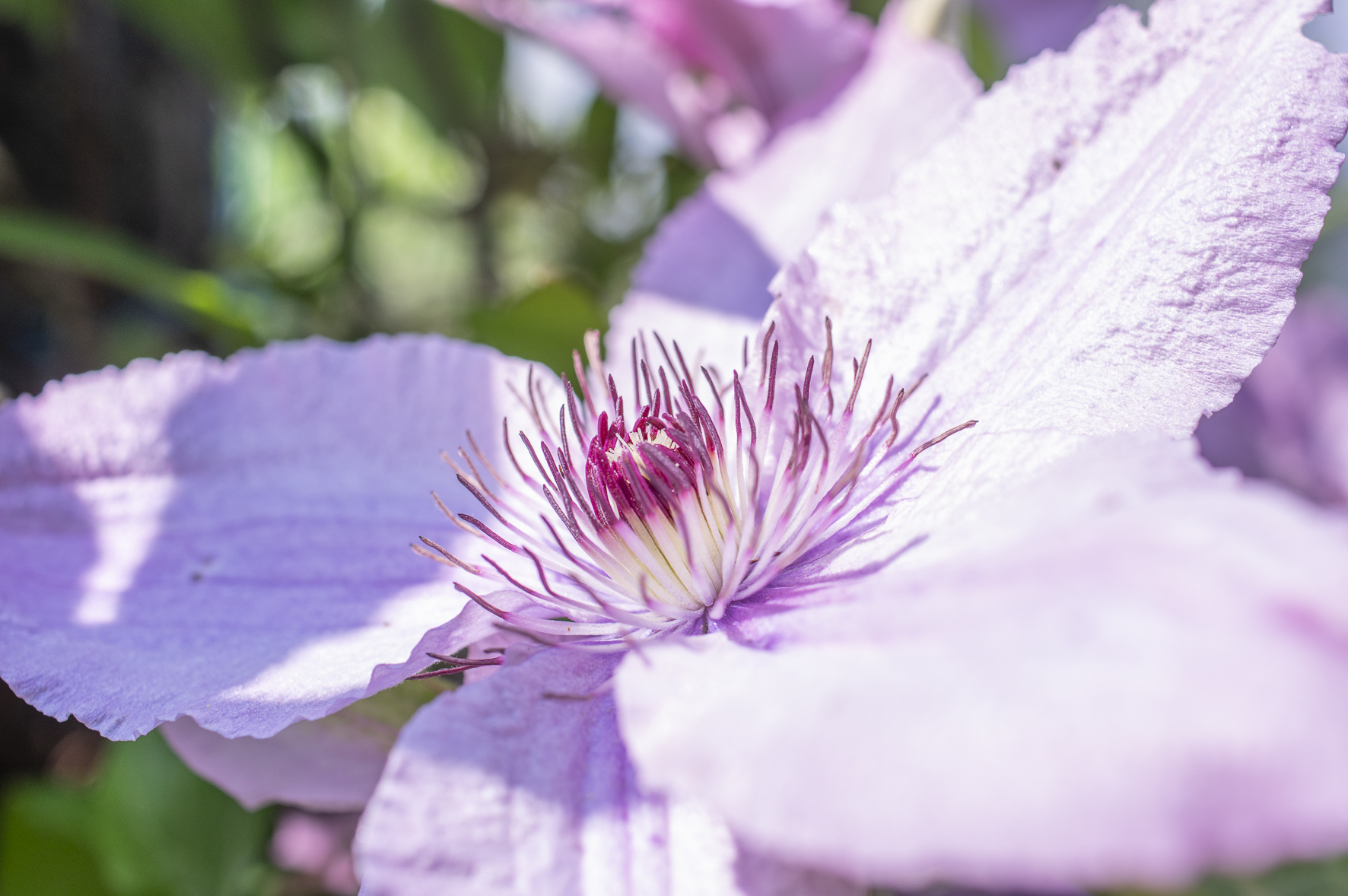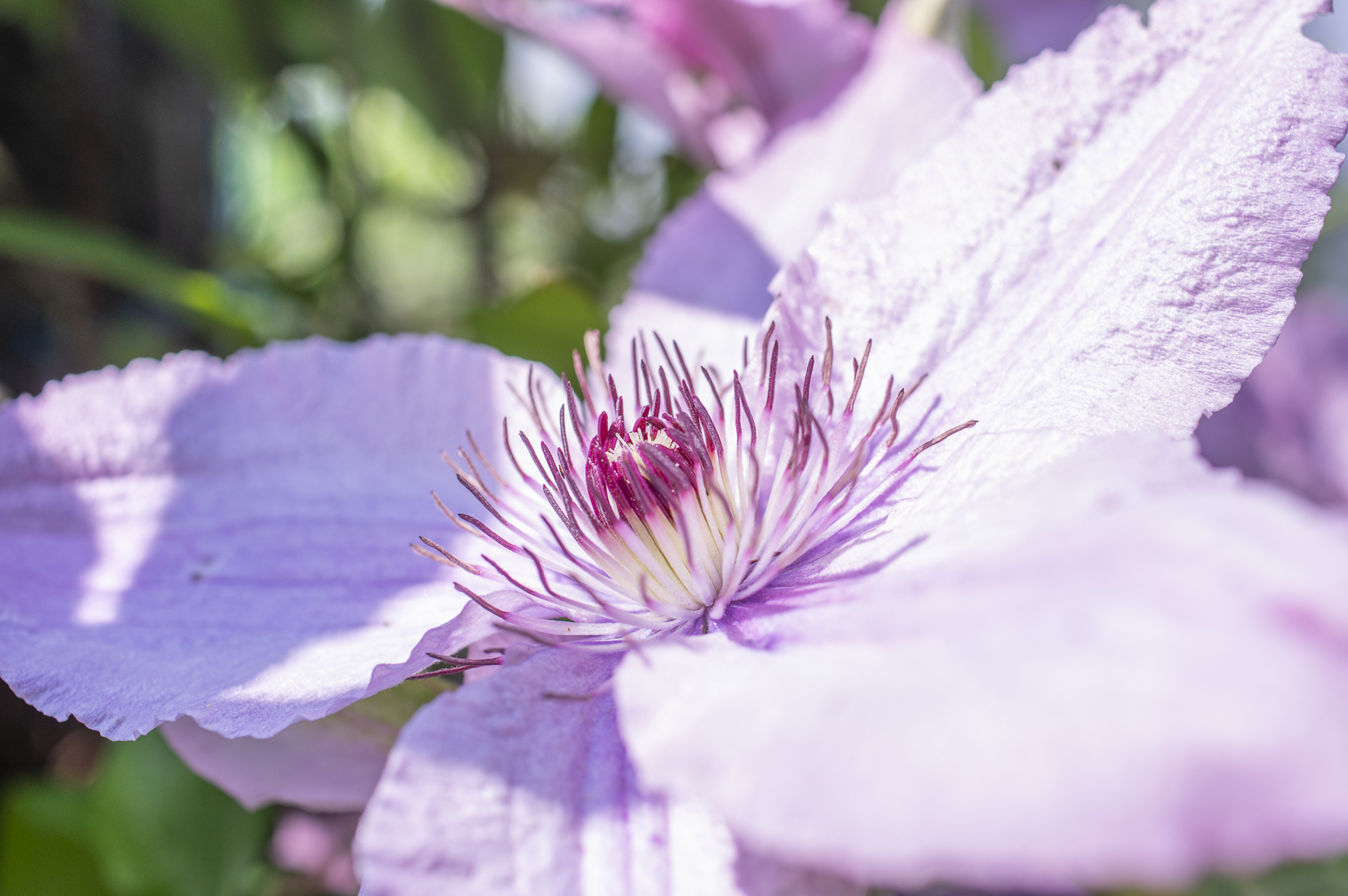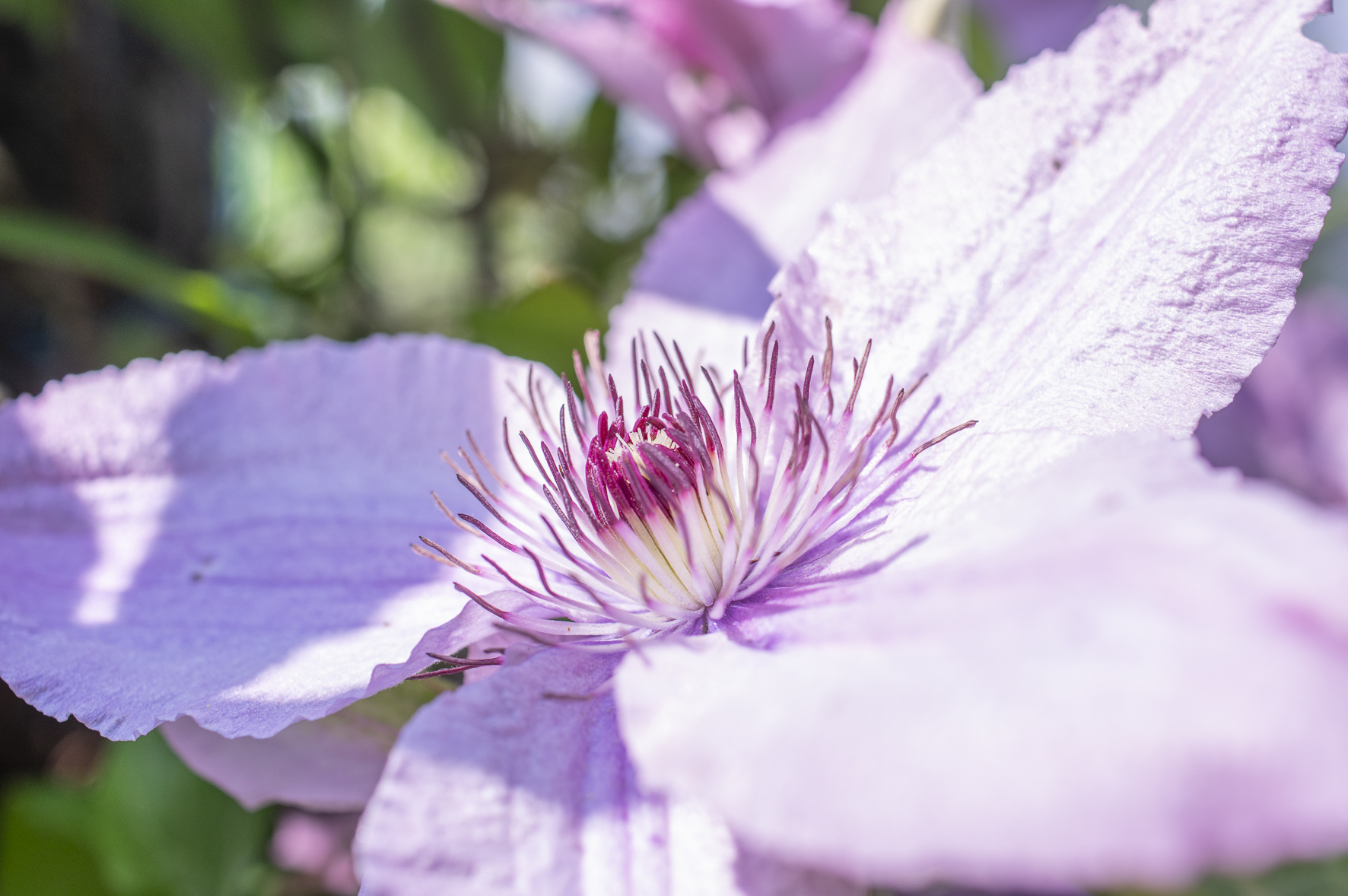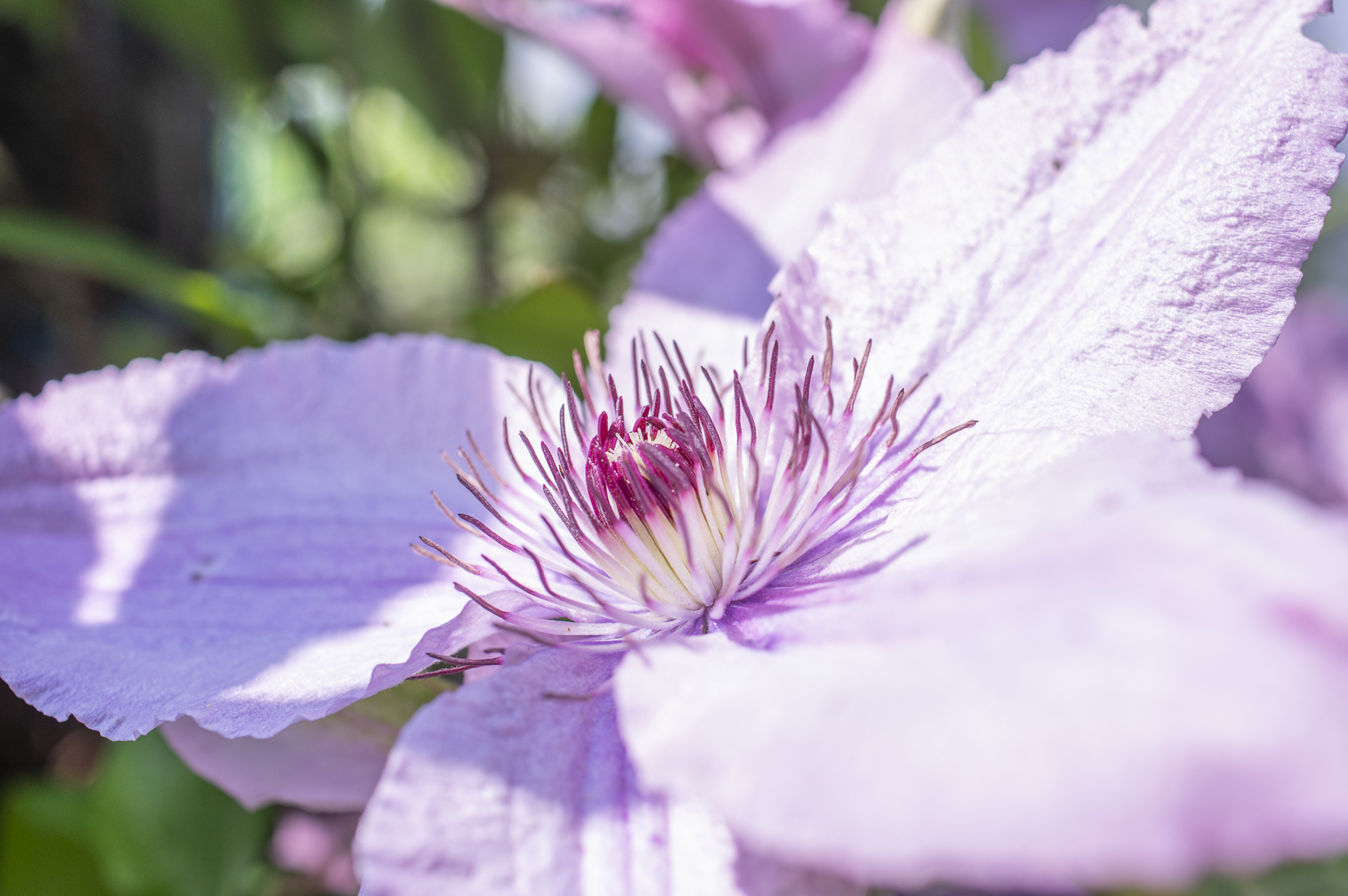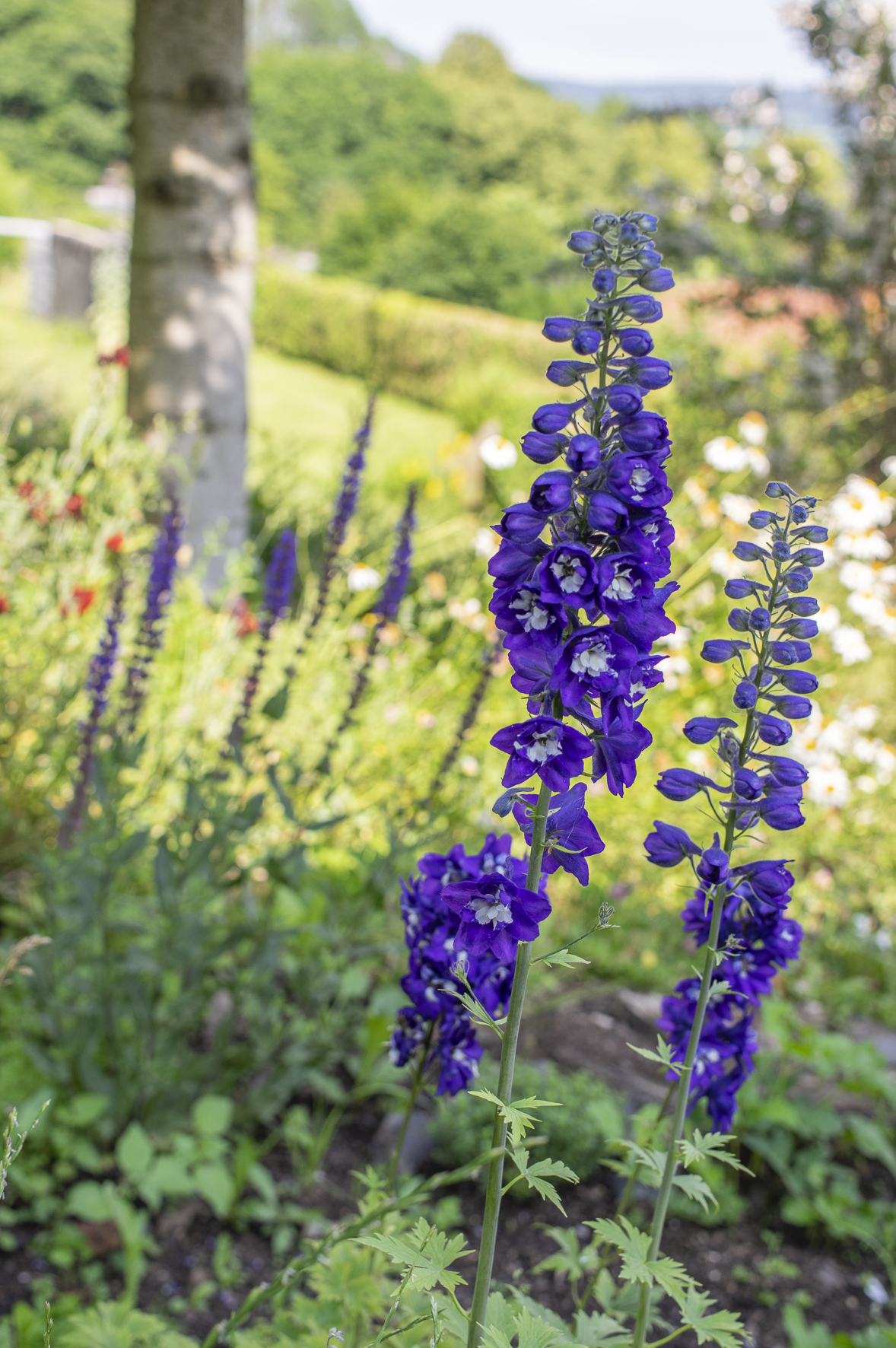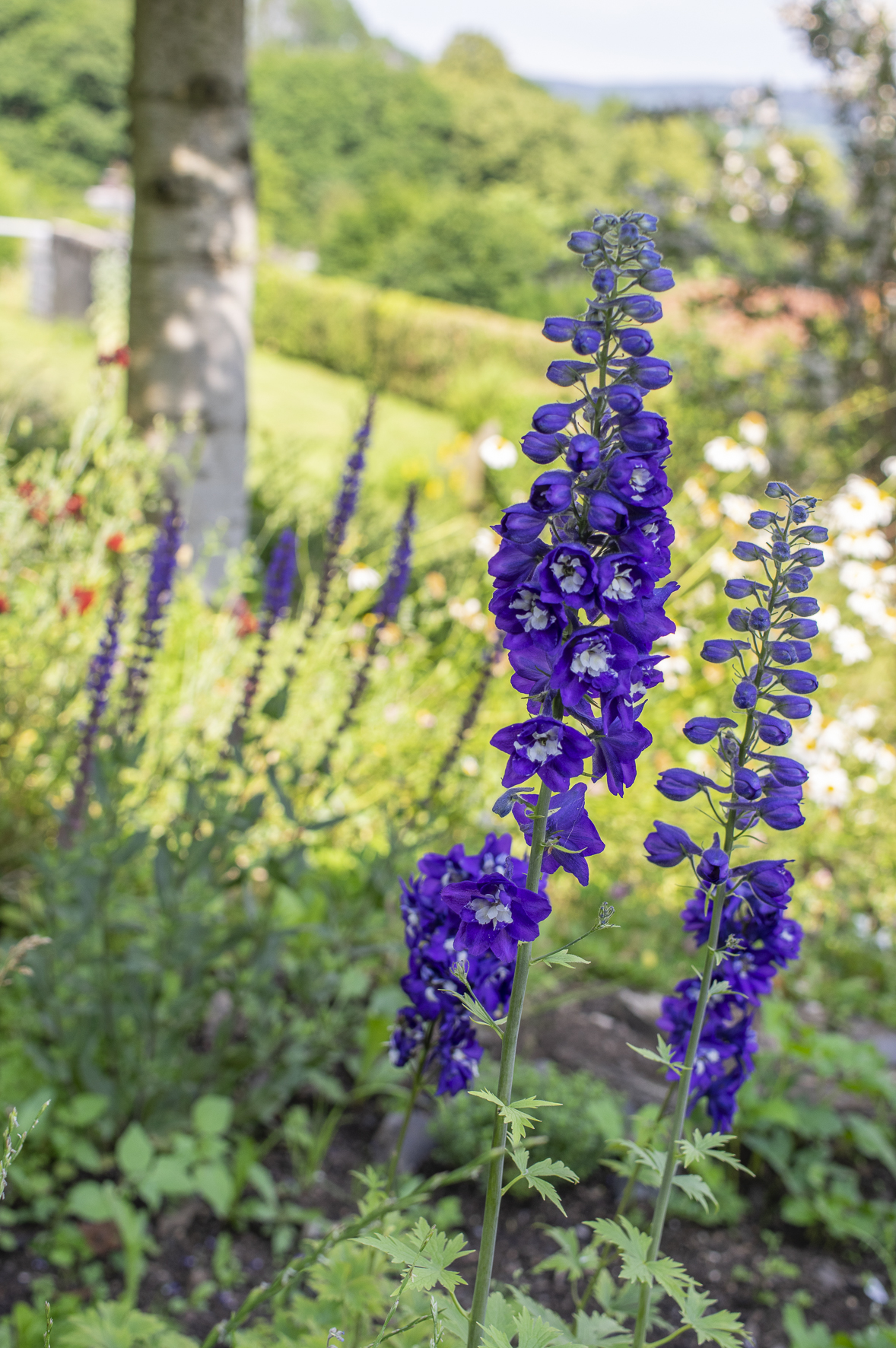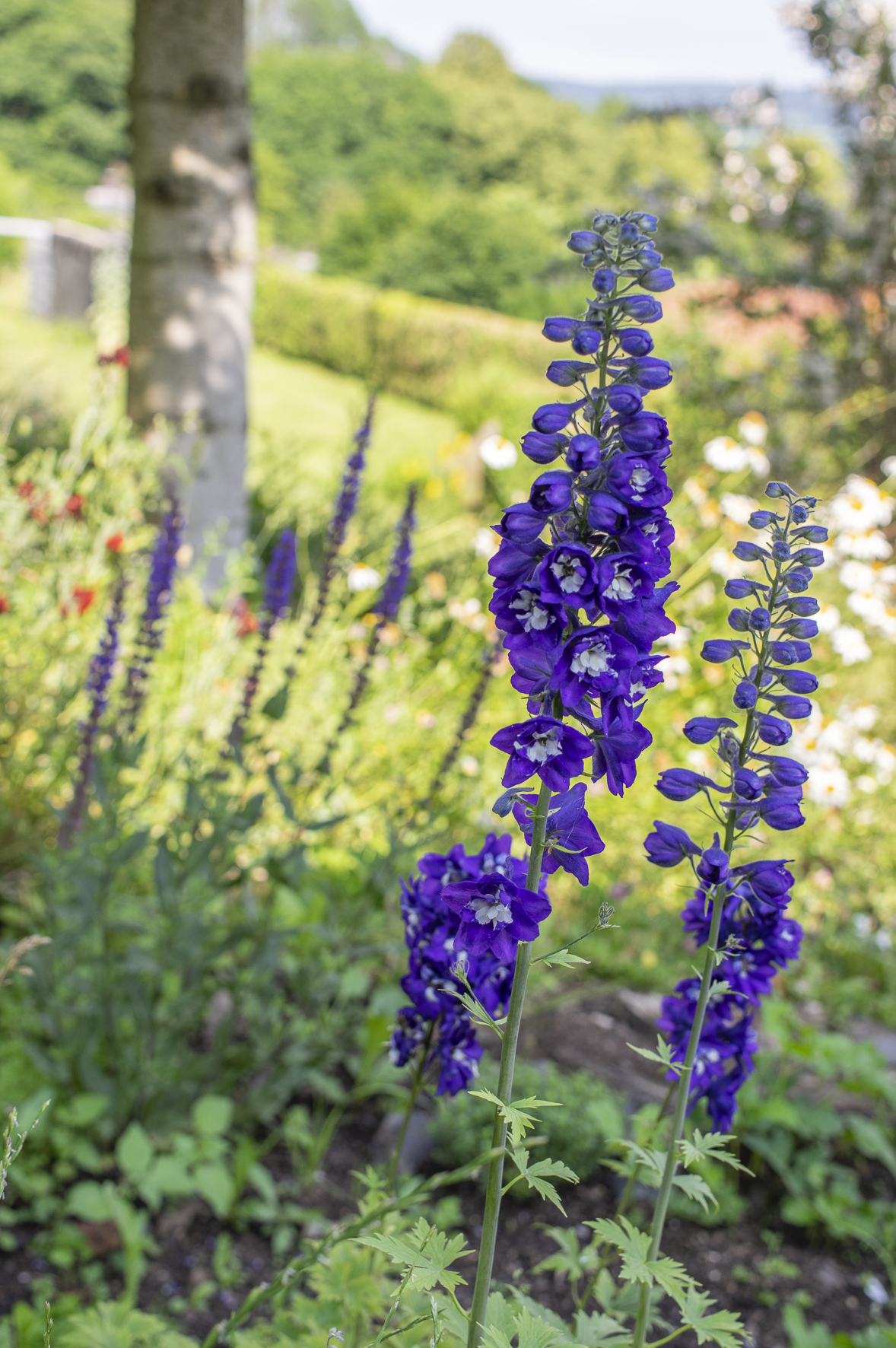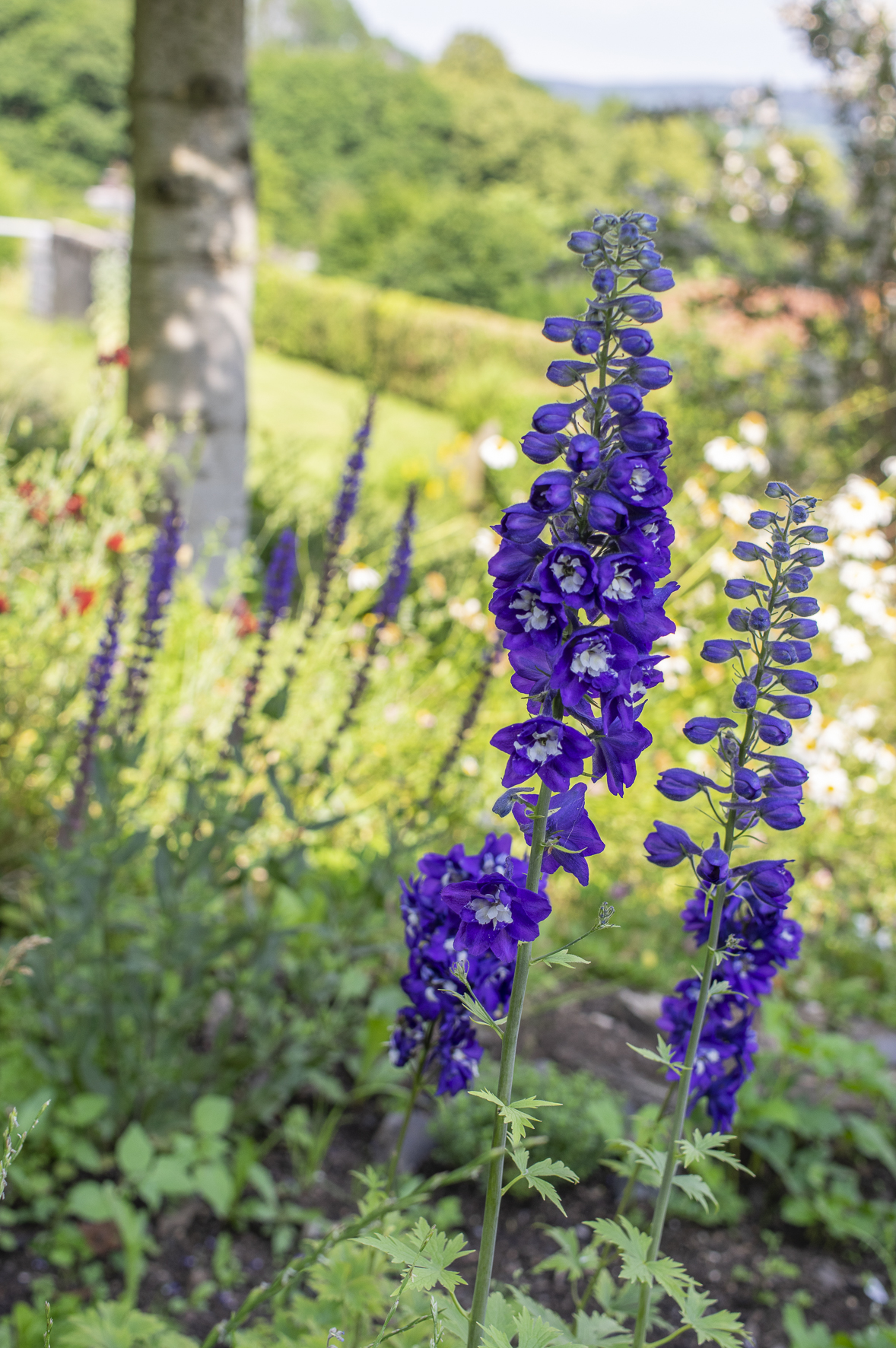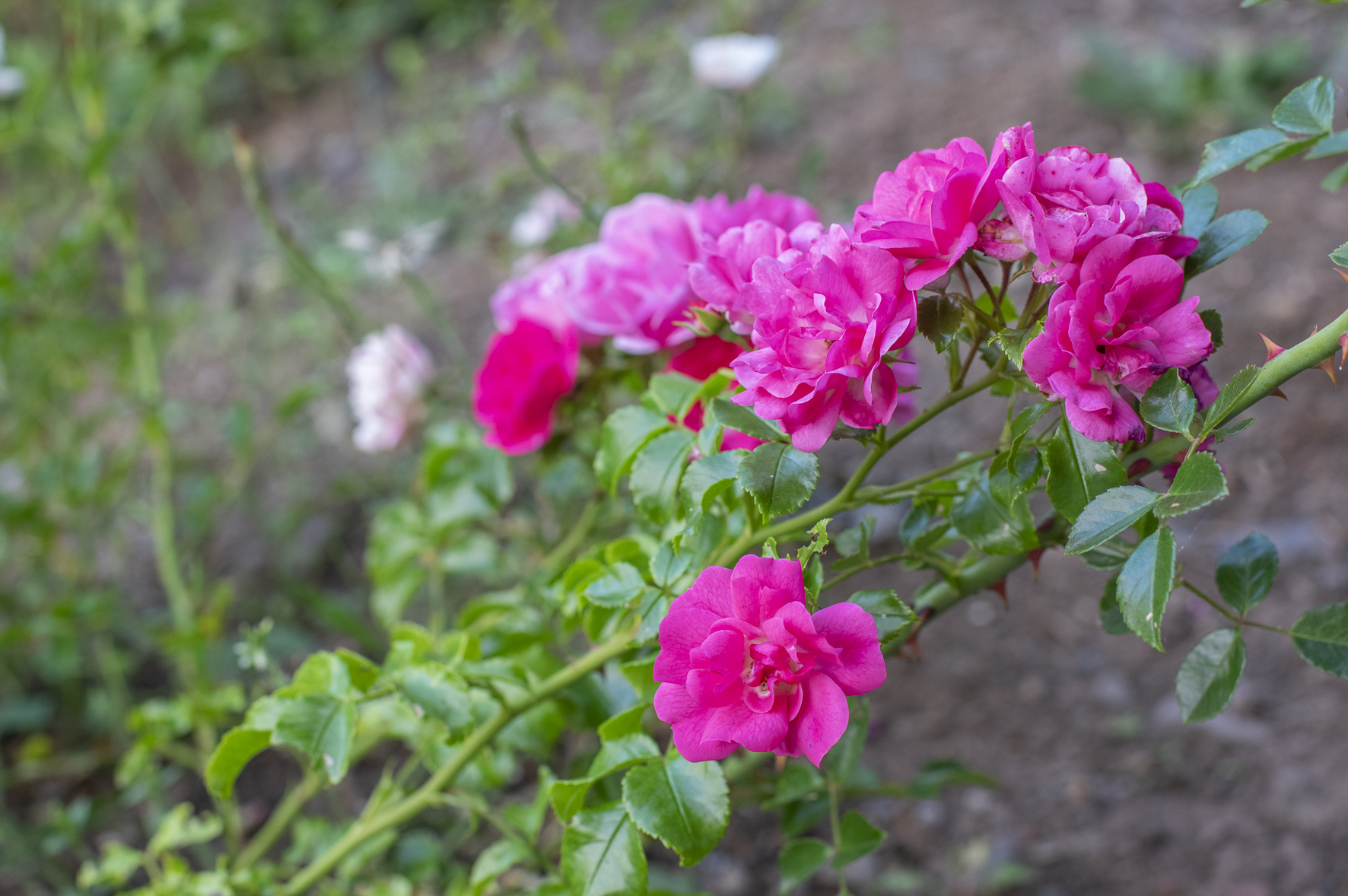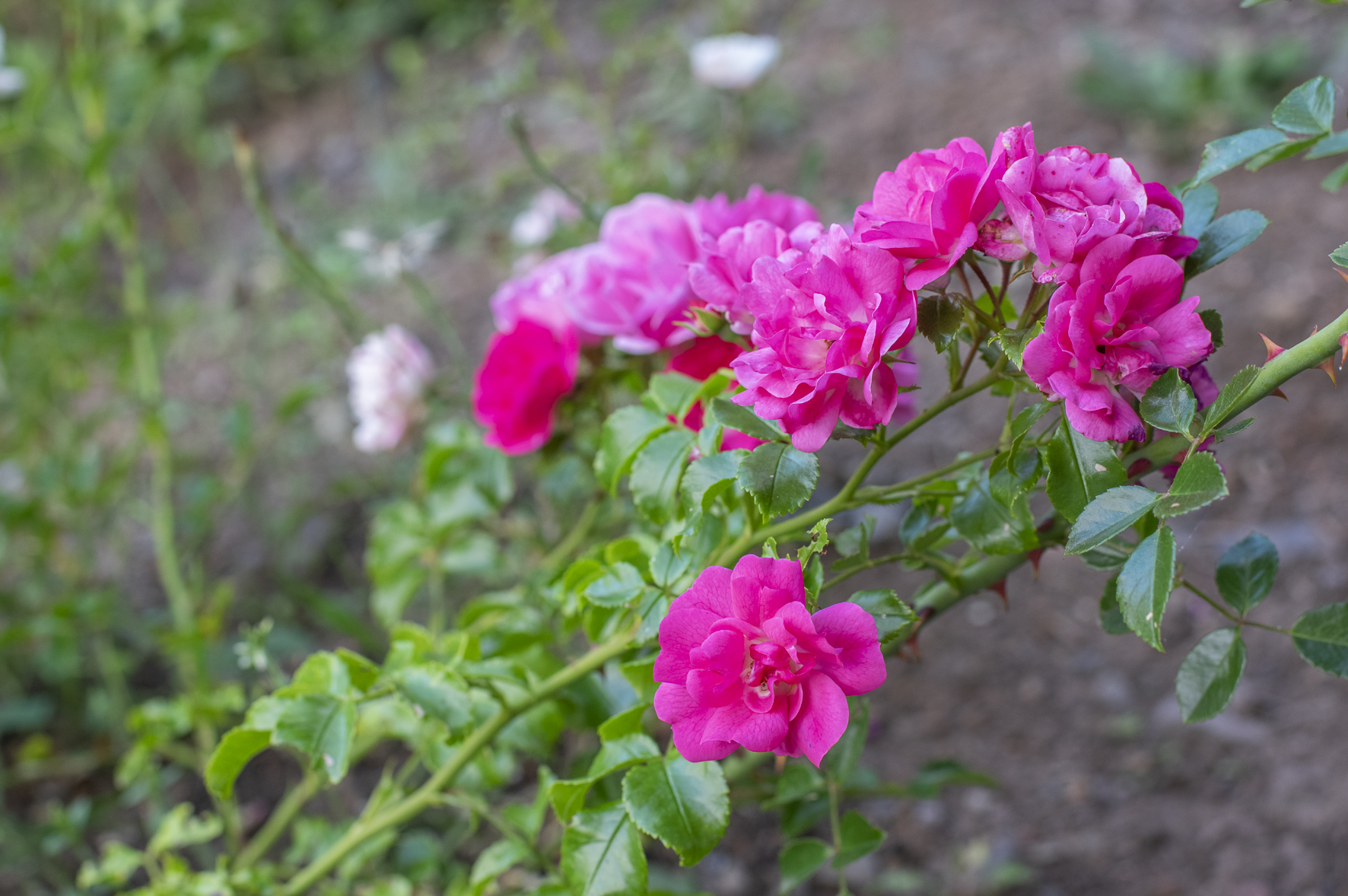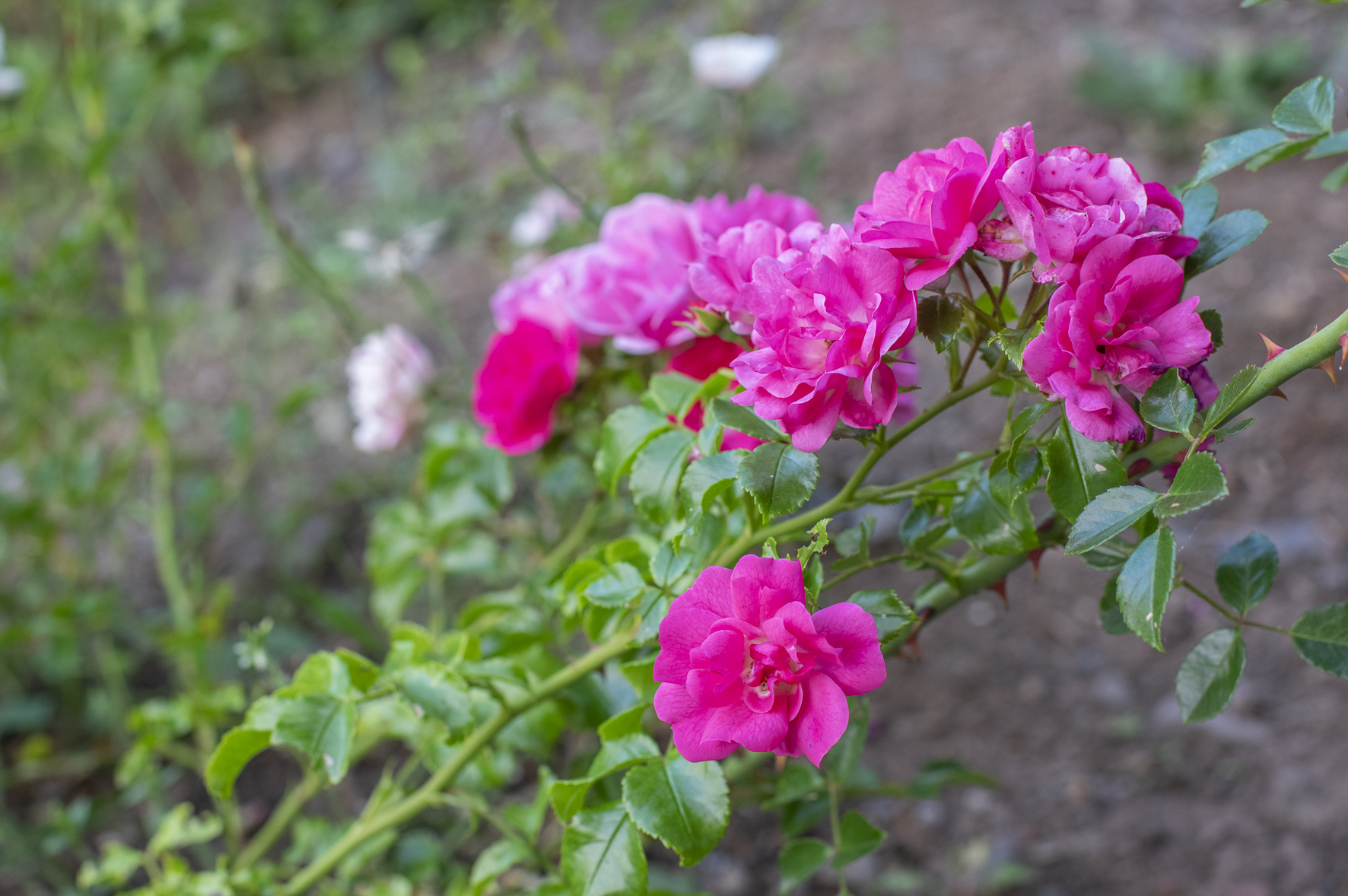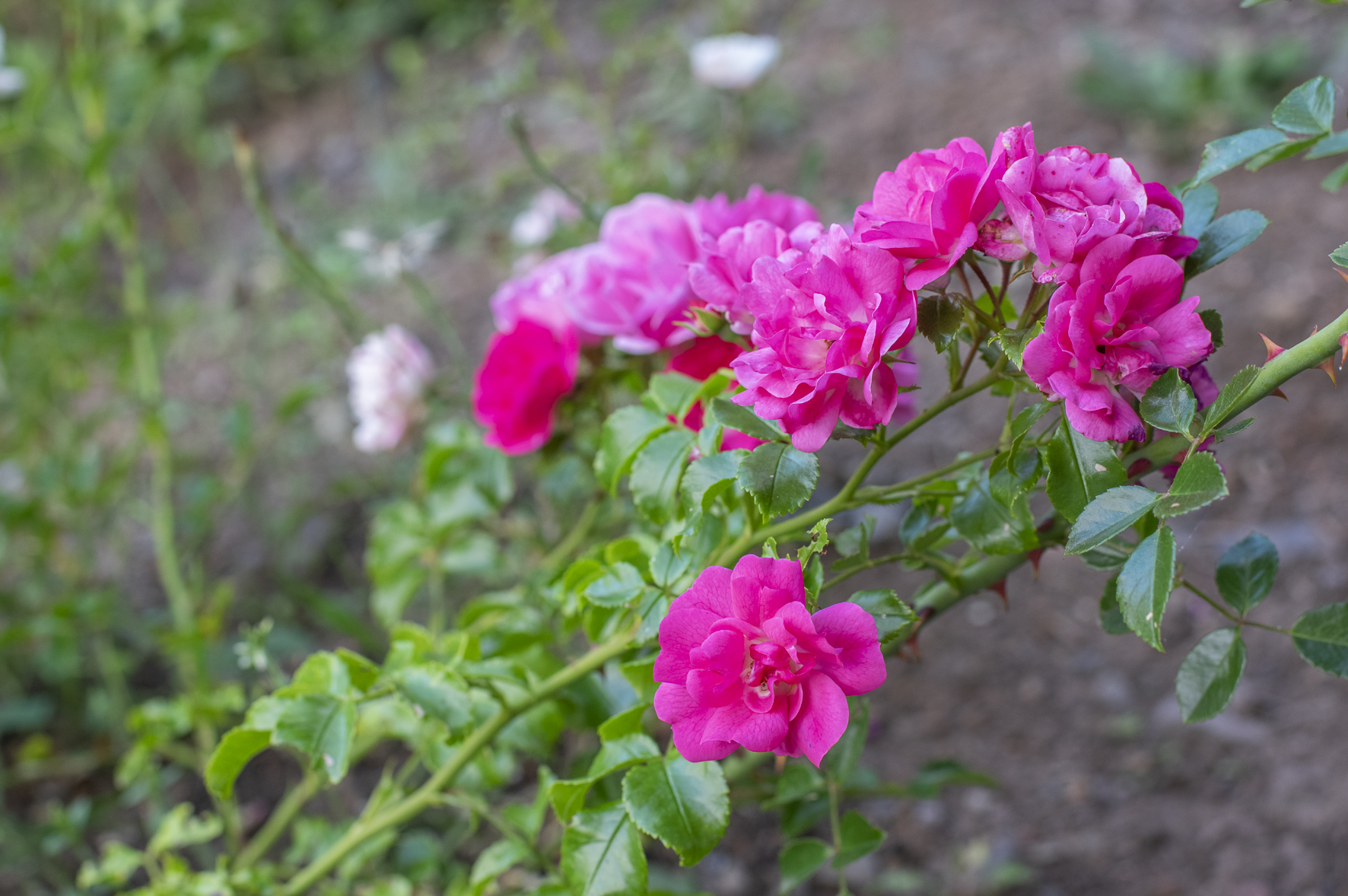 Watching them grow brings back daydreams of colour and beauty on stony grounds. My longing fills the empty spots with my imagination how it might look like next year, or the year after. Or even in some years. I'm sure you all know.
Adopt the pace of nature – her secret is patience.

Ralph Waldo Emerson