A handful of seed, a warm september day and the patience of eight month: That made a tiny field of lupines which soon became my new favorite hot spot on sunny mornings. Hope they will survive winter's tale.
It's the colours glow when morning sun sparks the small flower heads which I first noticed when my lupine seeds became proud and strong flowers. Their straight forward silhouettes suits my perspective as a writer, journalist and lecturer.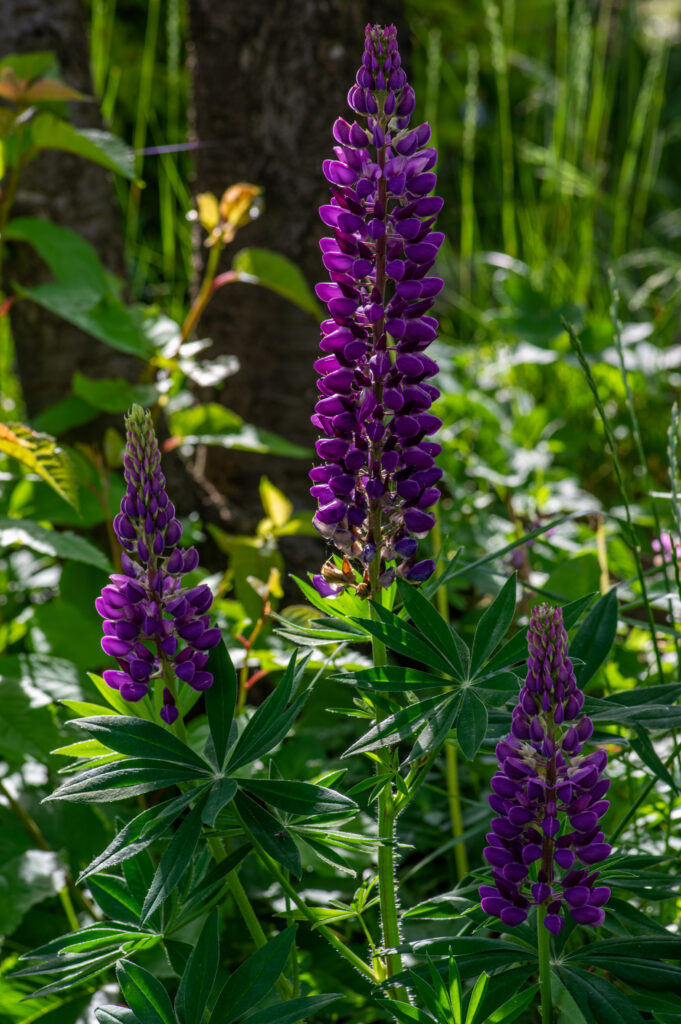 Lupines are sociable but toxic
Soon they built up a posse of colourful happy flowers, playful in the morning sun, serious talking when the sun sets in the evening, exchanging with old fashioned weigelia about the day. They live a lush live, full of growing, colours, stems and beautiful leavers. It's a flowers paradise formed by themselves.
Since Lupines do fertilise the soil I found them rather caring. Lupines are sociable, sticking together. You never find a single lupine in nature. To their wider family belong beans, peas and peanuts.
Nevertheless: Don't eat garden lupines. They were grown to be colourful and straigt. During the centuries they developed lupinin which is toxic and might lead to death.
Easy to maintain lupines
Besides their easy to maintain flowers. Not much to take care of. When they're gone I cut the dried out stems and wait for next spring. But be aware: If you cut them late, they might find other garden spots to root. I found a lupine baby between my aster.
Since Lupines develop deep roots it might be difficult to tear them out. However I will try to cultivate them on slopes and stony grounds. Hopefully they will oust goutweed which we have far to much.