Romanticising Havelland
Gollwitz estate lies within an hour reach of Berlin close to the town of Brandenburg. It became well known for the Begegnungstätte Schloss Gollwitz which invites young people from Israel, Poland, the Ukrainian and Germany to spent time together in the newly renovated manor house. But since it's garden has no exotic plants or colourful flower beds Gollwitz park is mostly unknown to visitors. But it's charming for tree lovers. Old pines, cut down oaks and wind shaped branches built romantic hideaways from city's huzzle. If you dive into the wilderness which starts right behind the park you'll wonder about fallen bridges.
Nature rules
The once barock garden met his fate by history. At the beginning of the 19th century it had been redesigend into a Landschaftspark with the sitting area "Lottes Liebe", which means Love of Lotte. Romanticism was en vogue at that time. Wild nature and trees which seemed to be shaped by nature were meant to offer garden space to dream of arcadia.
Wilderness behind the park
Right behind the park and away from gardeners secateurs nature is allowed to follow it's own rules. An almost invisible pathway leads to the marshland crossed by havel branches. Fallen trees built fantastic bridges leading to pastures and meadows. The place is worth spending an autumn day in the area. Ciclysts will enjoy the Haveland Cycle Route which runs nearby.
Herr von Ribbeck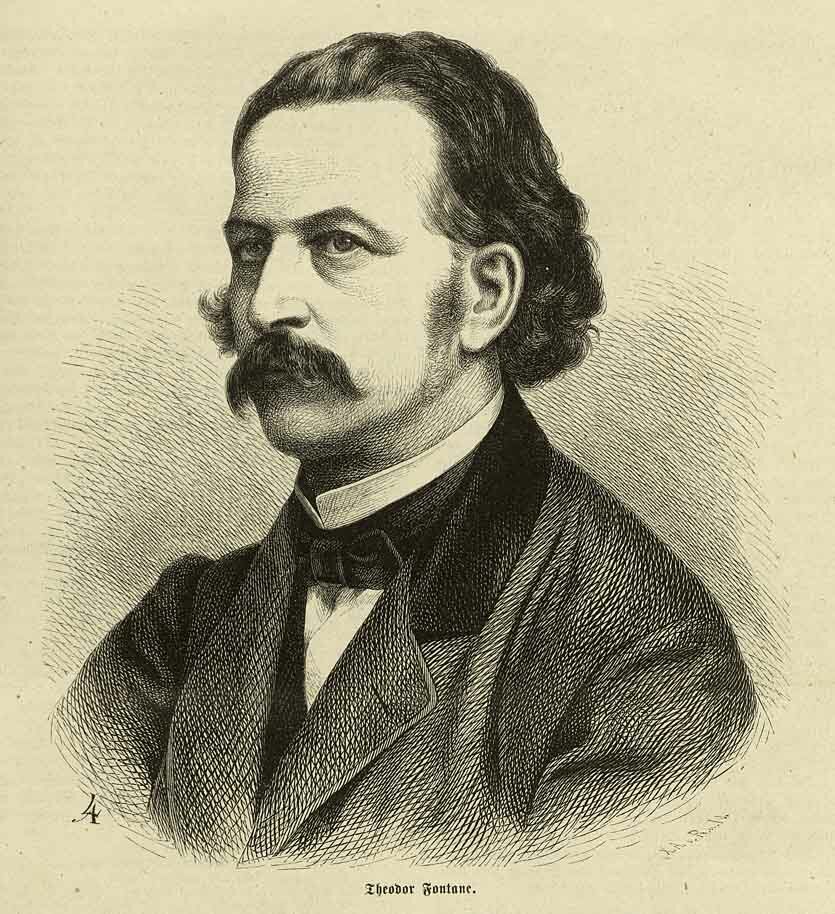 Not too far away from Gollwitz the small town of Ribbeck invites visitors. It became famous for the poem of Theodor Fontane "Herr von Ribbeck auf Ribbeck im Havelland". Ribbeck family offers an english version of the Fontane Poem on their homepage.
Fontane himself was born too late to be much of a romanticiser. His novels and stories are pigeonholed to be realism. He disclaimed pathos and evolved into literary dispassion. Romantic longings were marked with subtle irony as conservative bougeouisie fallen out of time.